Spike and Mary Lynn Salisbury took their mutual backgrounds in the fireplace business, combined them with a shared belief that relationships matter most, and created a new business in a place they both love - Grand Rapids.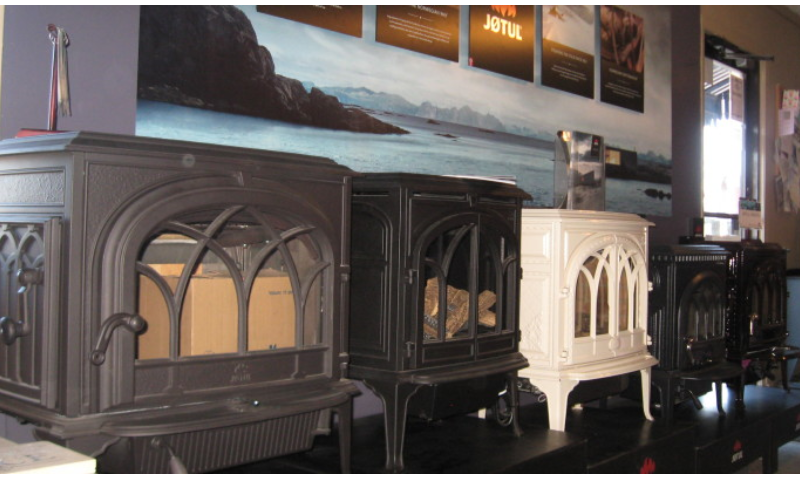 By Mary Lynn Salisbury
Almost 20 years ago, my husband Spike and I decided to make a change. We left our careers in the retail fireplace industry in the Twin Cities, moved to Grand Rapids, and opened our own store - Fireplace Lifestyles.
The adventure began in 2000 when we purchased a building in Grand Rapids that had formerly been a bait shop. We remodeled the building extensively and began establishing a diverse inventory of high-quality gas and wood fireplaces, inserts, and stoves.
Spike grew up in Grand Rapids and already had many local connections, so the sales at the store started within his circle of acquaintances and friends. Little by little, word spread, and the business began to grow. From the beginning, we concentrated on forming strong relationships with our customers as well as with our manufacturer representatives and the community as a whole.
Since then, time has flown. Fireplace Lifestyles is now in its 18th year of operation, and we serve customers all across Northern Minnesota. The store features one of the largest burning display showrooms in the state, which is a key reason why many of our customers travel far and wide. Also, we only sell the very best products that are attractive and well built. We also have a tremendous variety of products, which can heat anything from a small space to an entire home. There is something here for everyone.
Besides our showroom, which was completely redone during the past two years, the staff at Fireplace Lifestyles is one of the things that our customers love most. Mari Prebeck is our sales manager and has been with us for 14 years. She started with us just out of college. Today, she's one of only two women in the retail hearth industry in the United States who is certified by the National Fireplace Institute in both gas and woodburning fireplaces. She's also one of the first women in the country to be certified as a hearth design specialist.
We also have a number of other employees who have been with us for many years and who truly make the business tick. They're on the sales floor, they're answering technical questions, and they're installing units in customers' home. In all cases, they're experts. We pride ourselves in taking ongoing education seriously. Regular training is a key component of our business, and it's what helps define us as specialists within the field.
Outside of the business, Spike and I love any time we can get on the lakes around Grand Rapids. We like to fish and hunt and enjoy having company (especially around a fire) -?whether staff parties, a get together with family or friends, or a combination of all three.
Grand Rapids has been the ideal community in which to build our business together and has brought many meaningful and cherished relationships into our lives. Please feel free to stop by the store anytime -?whether you're looking for a new fireplace or just a hot cup of coffee. You're always welcome.
This Fireplace Lifestyles Team of 4 has been running together for 7 years and donated hundreds of dollars to various charities.
Pictured L-R: Jake Manee, Mari Prebeck, Tara Clark, and Mary Lynn Salisbury